***Juggernaut Edition requires the Windows 10 May 2019 feature update. You can get more information about the latest Windows 10 feature update
here.
***
In order to get to the new State of Decay 2 experience, you will need to close out the old one on your PC. Ensure that you have the most recent release of State of Decay 2 installed. You will know you are up to date if you receive the following message after the "Press Any Key to Continue" screen: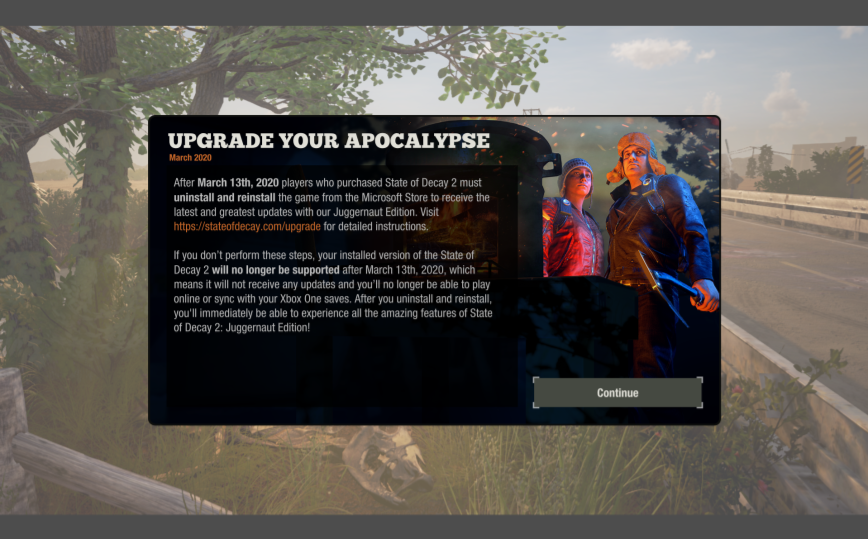 Once the Juggernaut Edition is available and you have seen this screen, please exit State of Decay 2. Close the Microsoft Store and do the following:
Press the Windows Key and select Settings
Open 'System Settings'
Scroll down the left side and choose 'About'
Scroll down to the Windows Specifications section
If the version number is lower than 1903, you will need to update your Windows 10 version.
Once your Windows 10 version is confirmed, it is time to uninstall State of Decay 2 and upgrade to the Juggernaut Edition by doing the following:
Press the Windows key and search for Add or Remove Programs and press the Enter key
Type State of Decay 2 in the "Search this list" bar
Left click the State of Decay 2 option
Left click the Uninstall option
Close the Settings window
Press the Windows Key
Type 'wsreset' and press Enter
Restart your PC
Access the Windows Store
Search for State of Decay 2
Select State of Decay 2
Select the Install option
Wait for installation to complete
Launch State of Decay 2
You will know this process was successful when you see the Juggernaut on your ready screen, like this: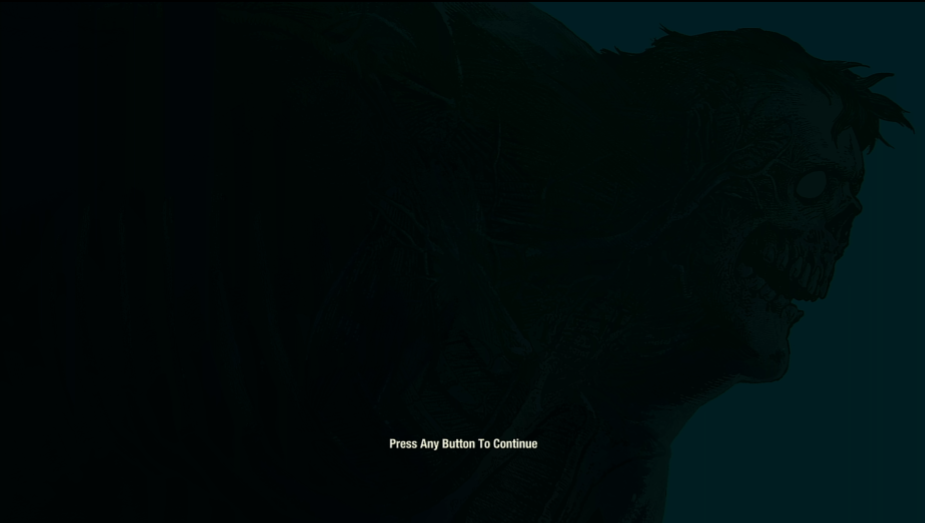 Please submit a ticket with our support staff if you experience any issues with this process.